NEWSLETTER
The Whole Truth and Nothing But the Truth about FarmGolf
---
FarmGolf Gets A New Look,  2008 US Open, British Open and PGA Results,  The Greatest 4-Person Party Ever at FarmGolf,  Earth's Most Exclusive Club, FarmGolf's Hole-In-One Club, Final 2008 FarmGolf Power Rankings Released, WDTV, Channel 5, Does A Story On FarmGolf, National Advertisers Coming In January, Annual Banquet Held on December 21st, 2009 FarmGolf Masters Set for April 12th

---

FarmGolf Gets A New Look
(FGP)  After months of preparation, the FarmGolf website, home to the world's fastest growing sport, has a new color scheme, along with several other changes to many of the individual pages on the overall website.
The golf balls on tees no longer exist at FarmGolf.com.  Also, all pages are now centered for optimal viewing.  This change had become a necessity, as computer screens have gotten bigger over the years.  While the majority of changes are now complete, keep on the lookout for some other changes leading up to the first tournament of 2009.
2008 US FarmGolf Open Results
(FGP)  Fifteen FarmGolfers, forming five teams, played 18 holes on June 15, 2008. Rookies making their FarmGolf debut were Gabe Salazar, Jay Lyons and Mike Wise. Salazar and Lyons had previously been to FarmGolf in an exhibition match with Club Pro David Smith.
The team of Larry Smith, Mike Wise and Brian Smith got off to a good start and were tied with Josh Halfin, Curtis Bodkins and David Miller after the first round at -4. Smith, Wise and Smith tied the course record for the second round with a -6 to take a one stroke lead into the final round. Bodkins had his second Hole-In-One at FarmGolf in the second round, but it was not enough for his team to win.
Mike Wise once again became a major winner in his second tournament, as he went 2 for 2 at the midway point in the 2008 golfing season.
2008 US FarmGolf Open Scoreboard



2008 US FarmGolf Open Photo Gallery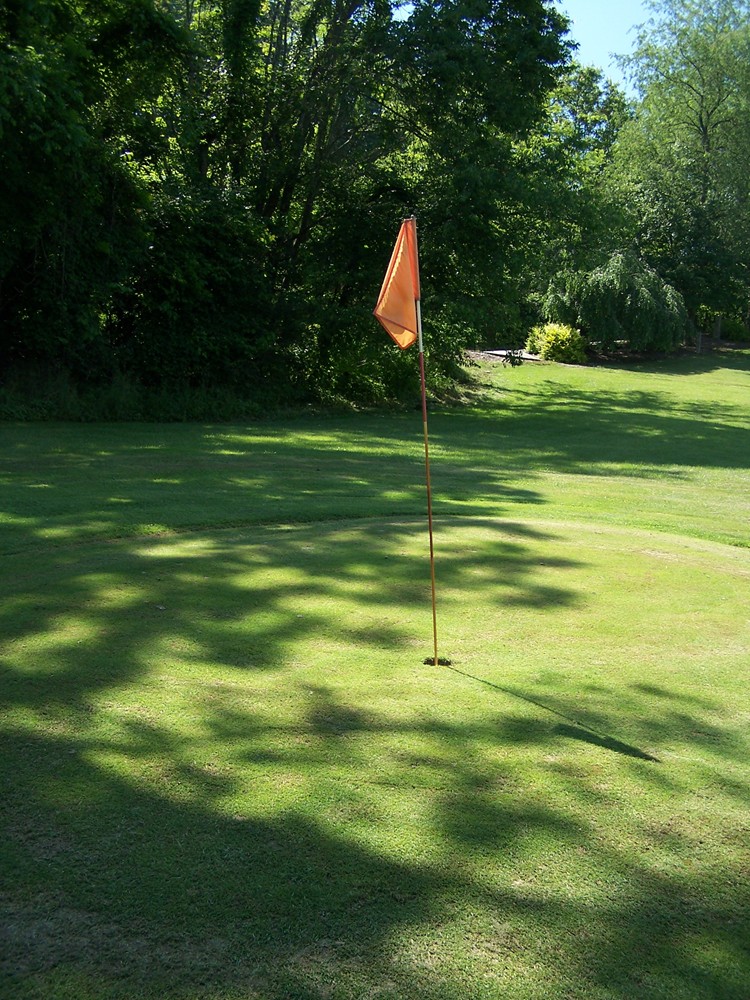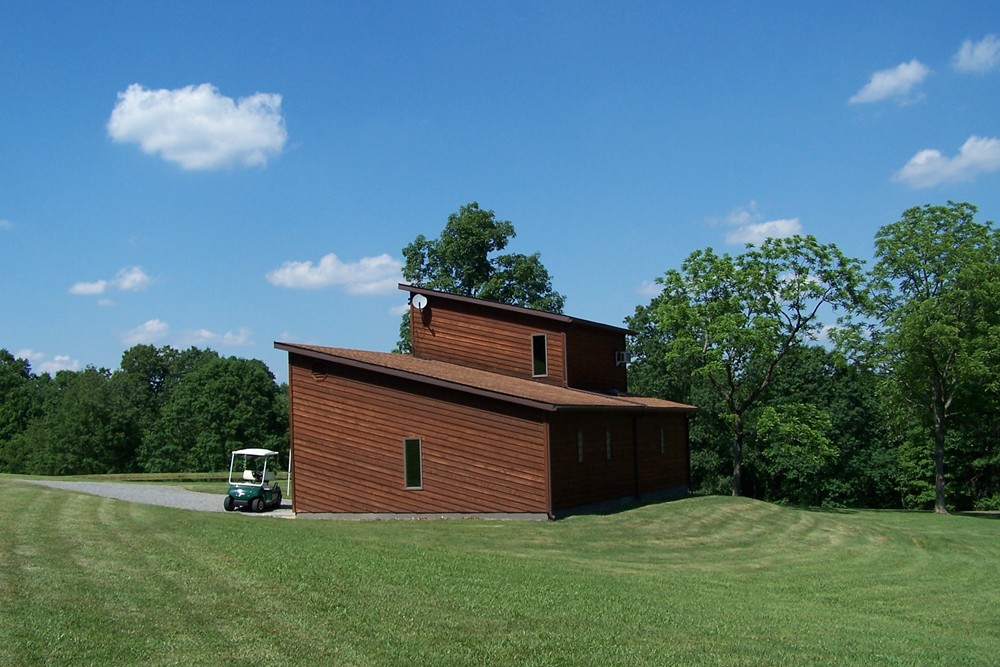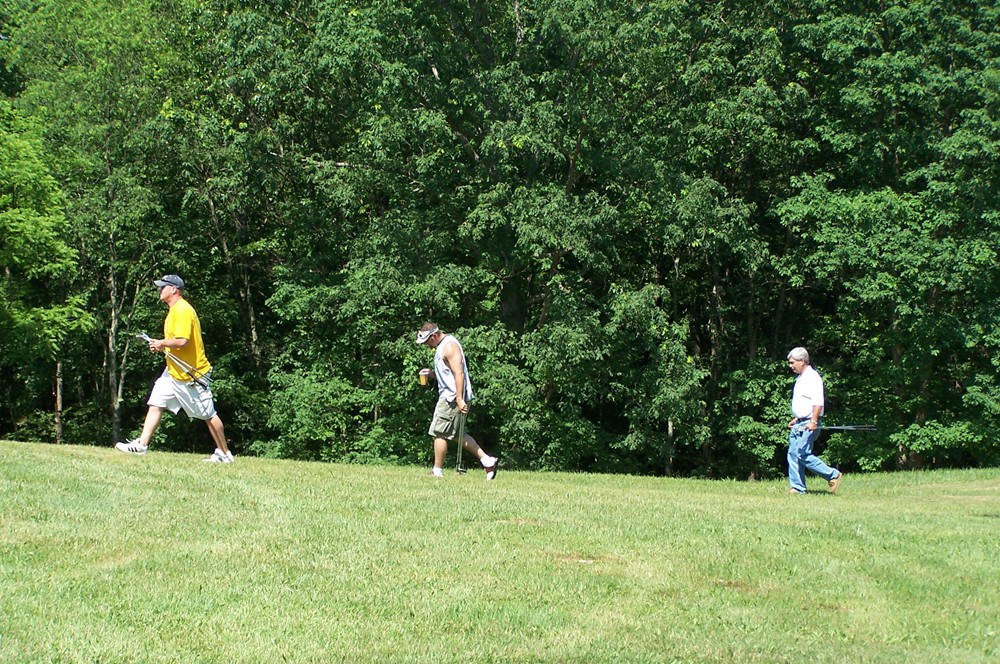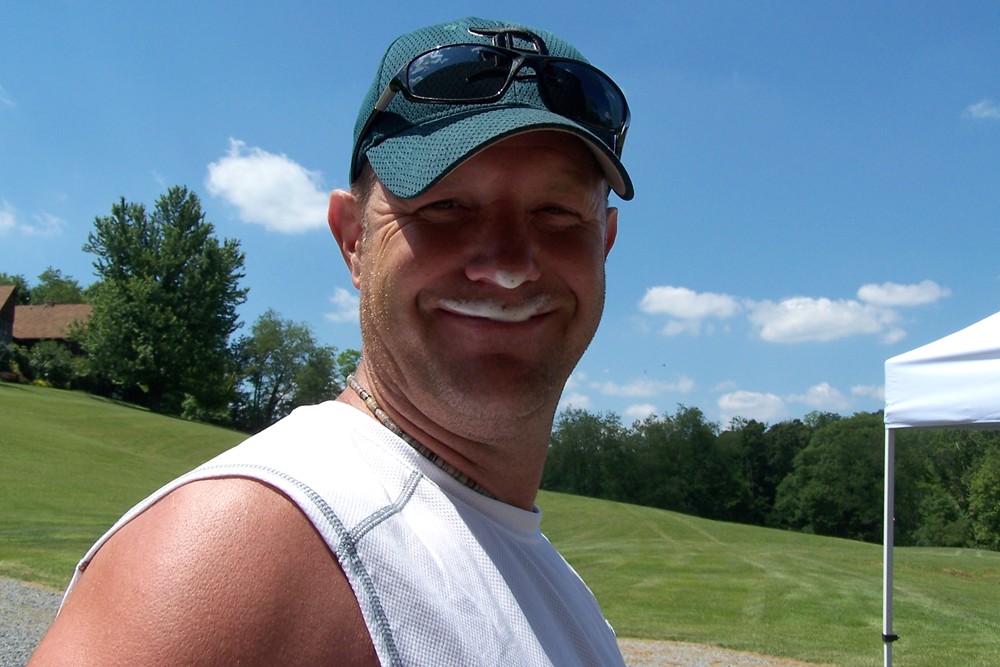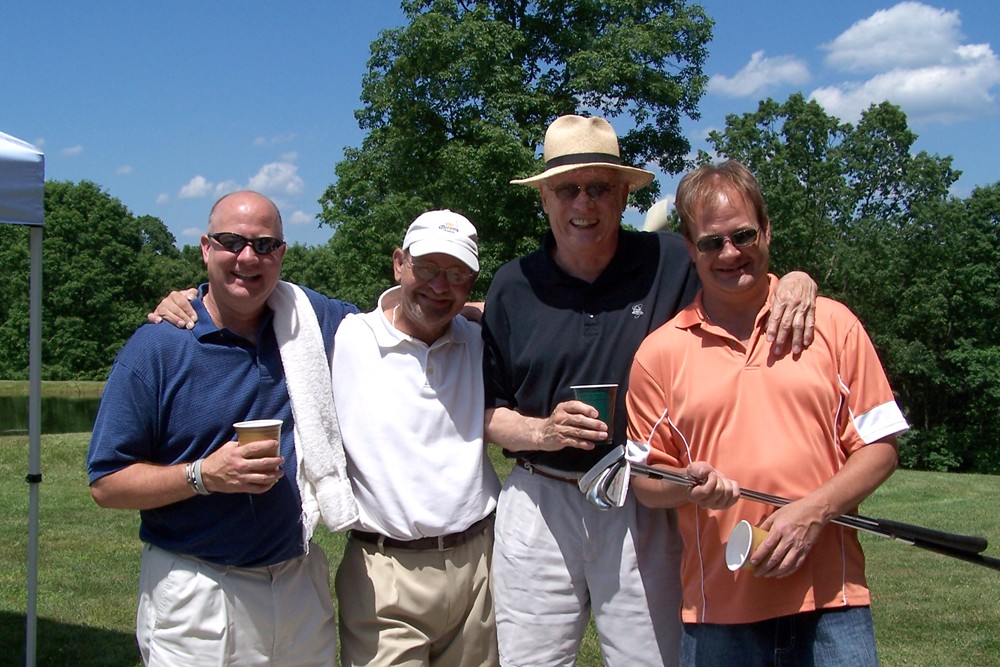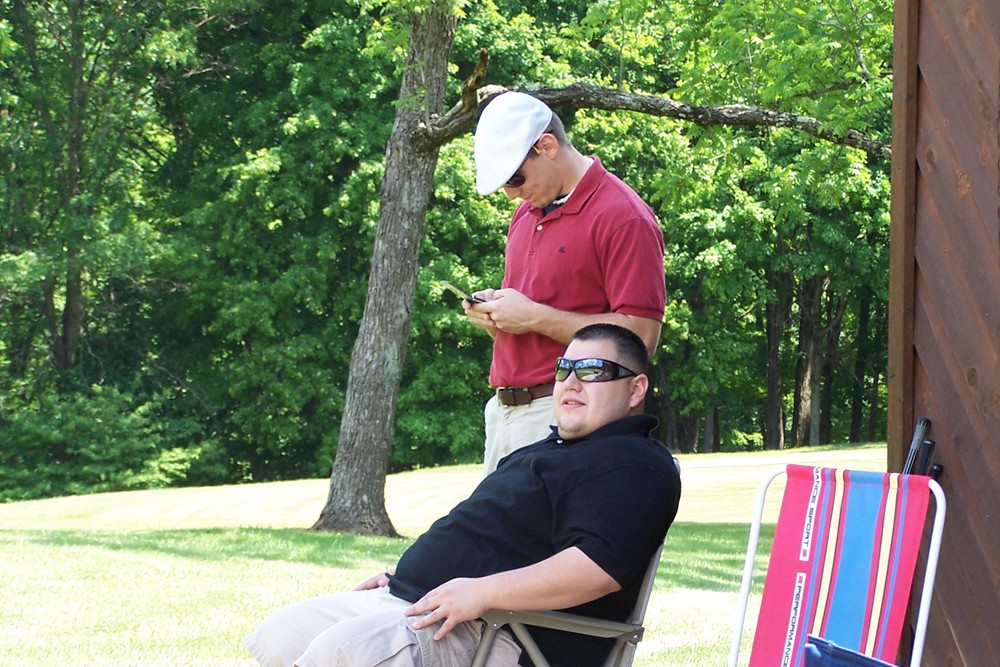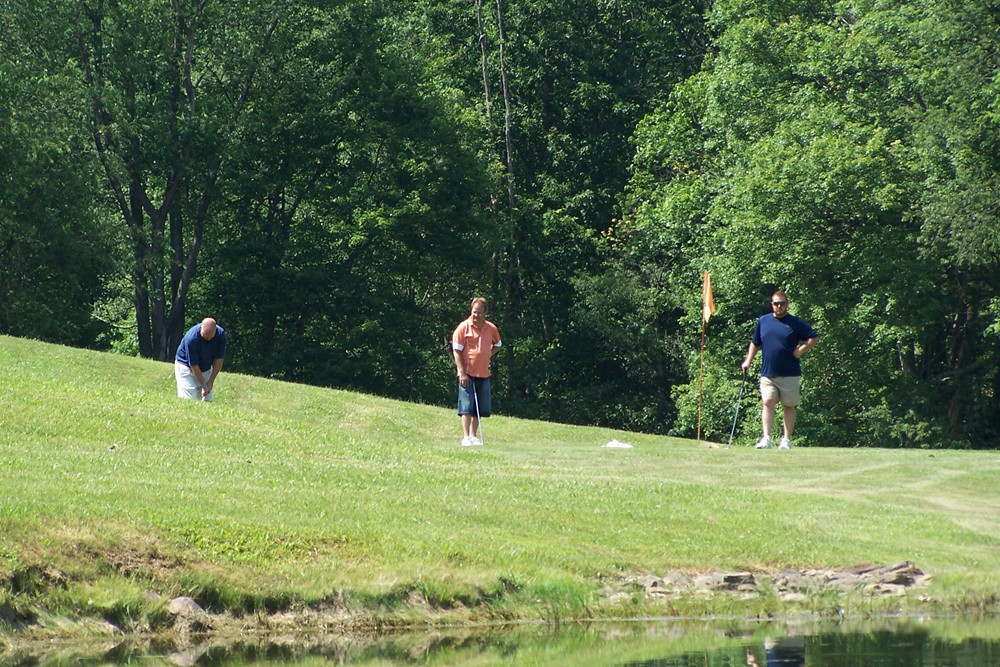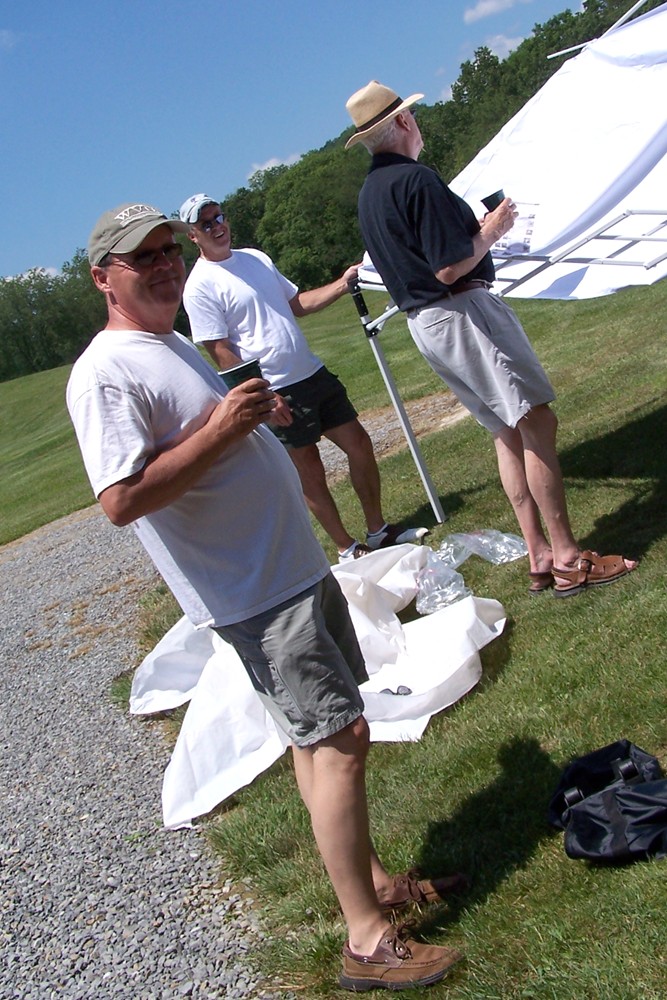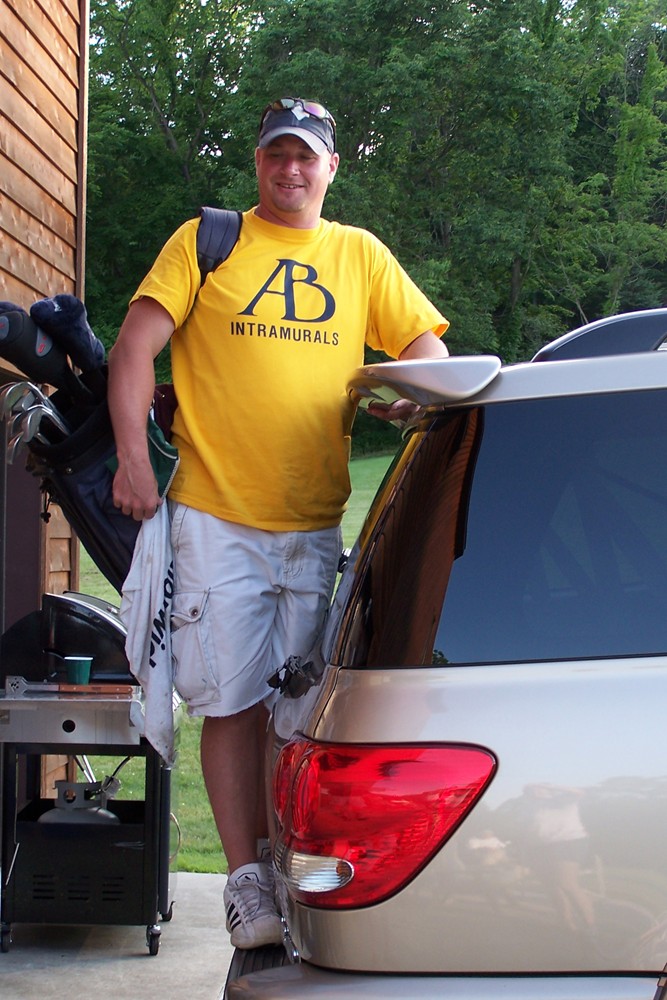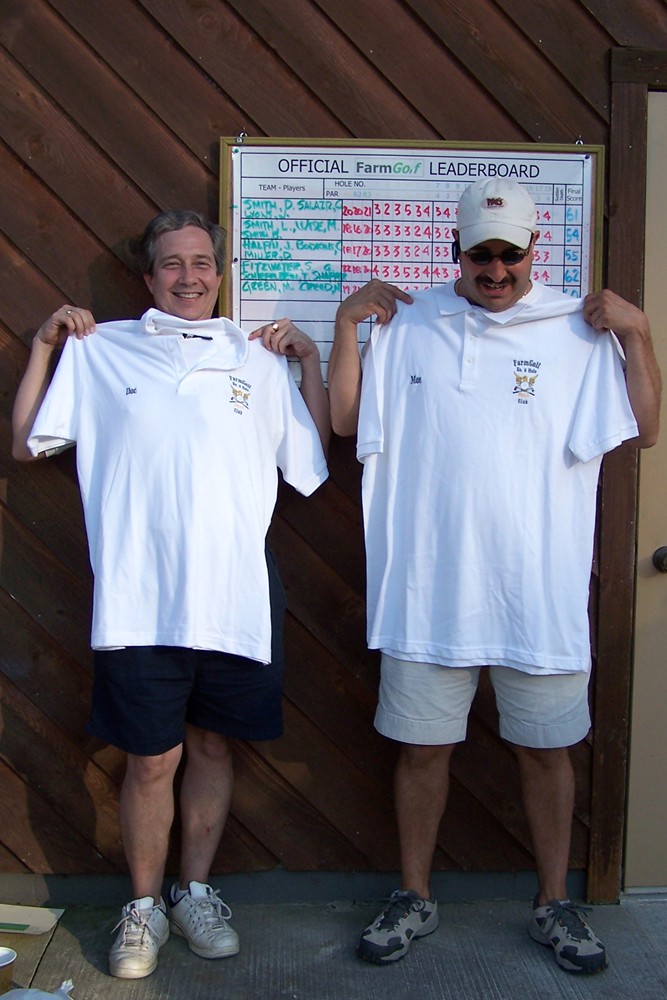 British FarmGolf Open Results
(FGP)  A lousy tournament as Larry Smith, David Miller, Chad Smith and Dana Hayes ran away from the rest of the field, winning by 6 strokes.
Finishing in second place were Halfin, Bodkins and Wilson, as they faded in the final round due to excessive alcohol consumption. Fitzwater, Schiefelbein and Brown came in third, while the poorest display of golfing ability went to the team of Green, Creed and B. Smith.
2008 British FarmGolf Open Scoreboard


British FarmGolf Open Photo Gallery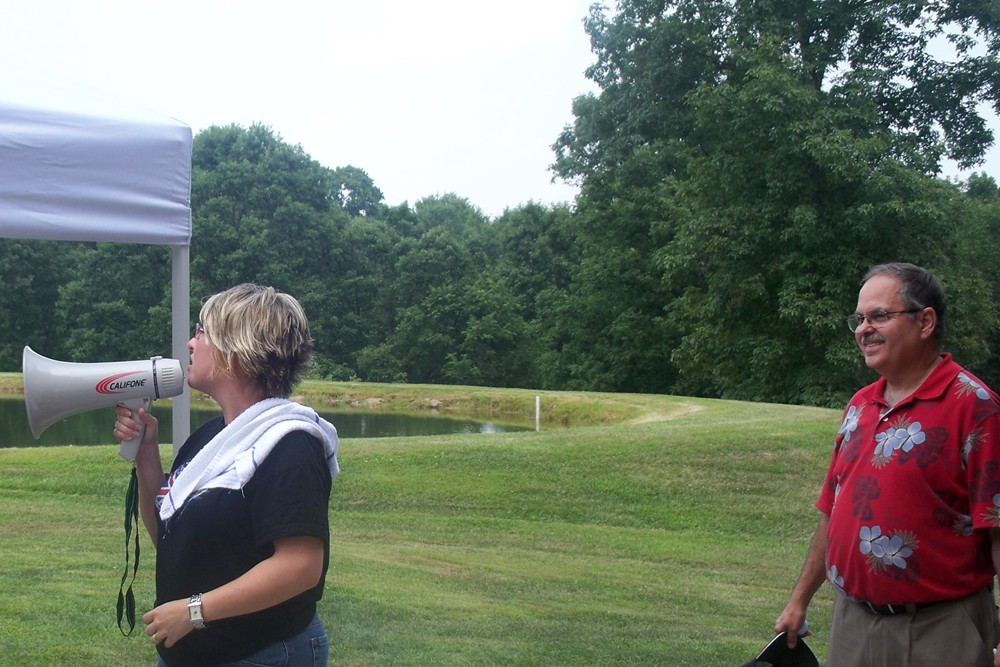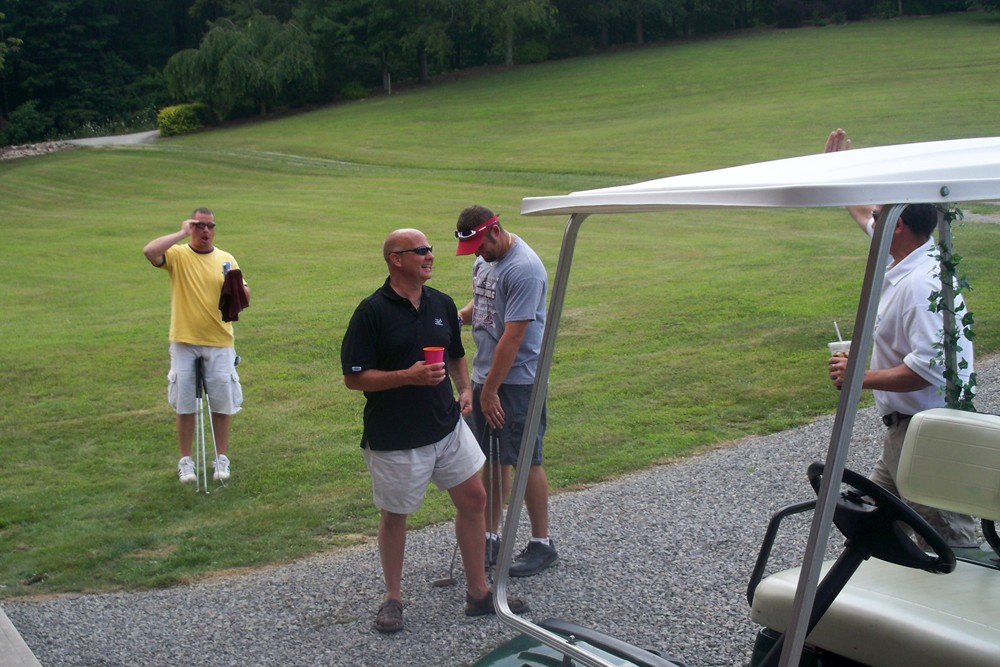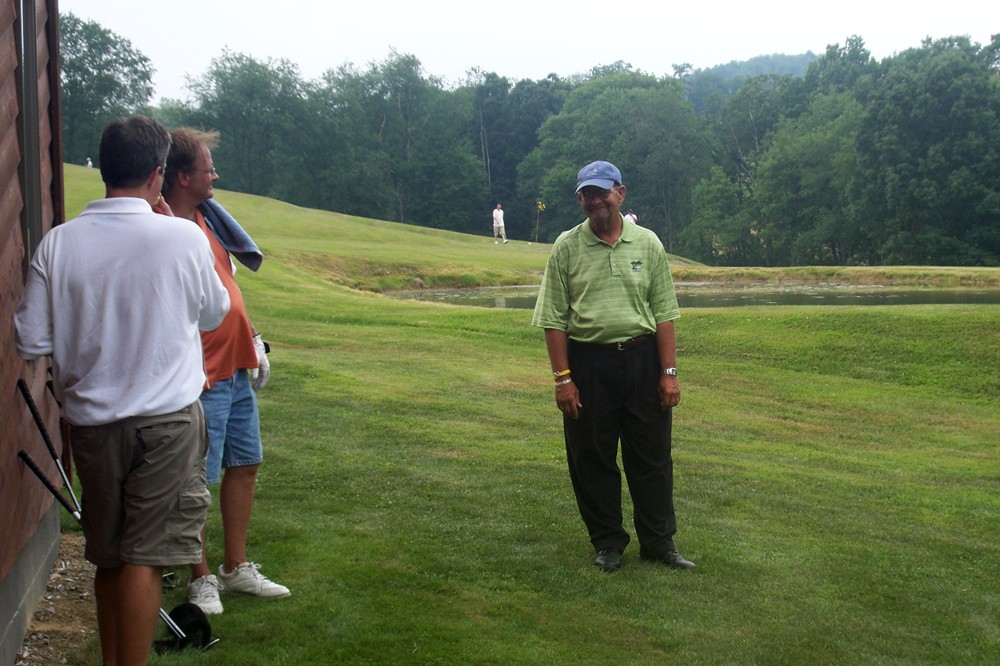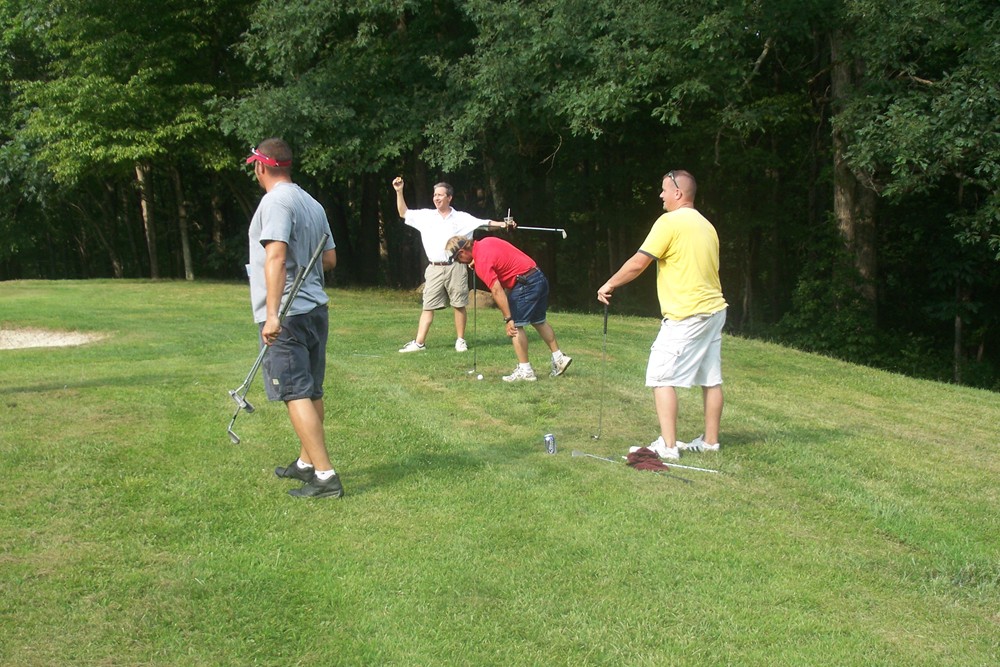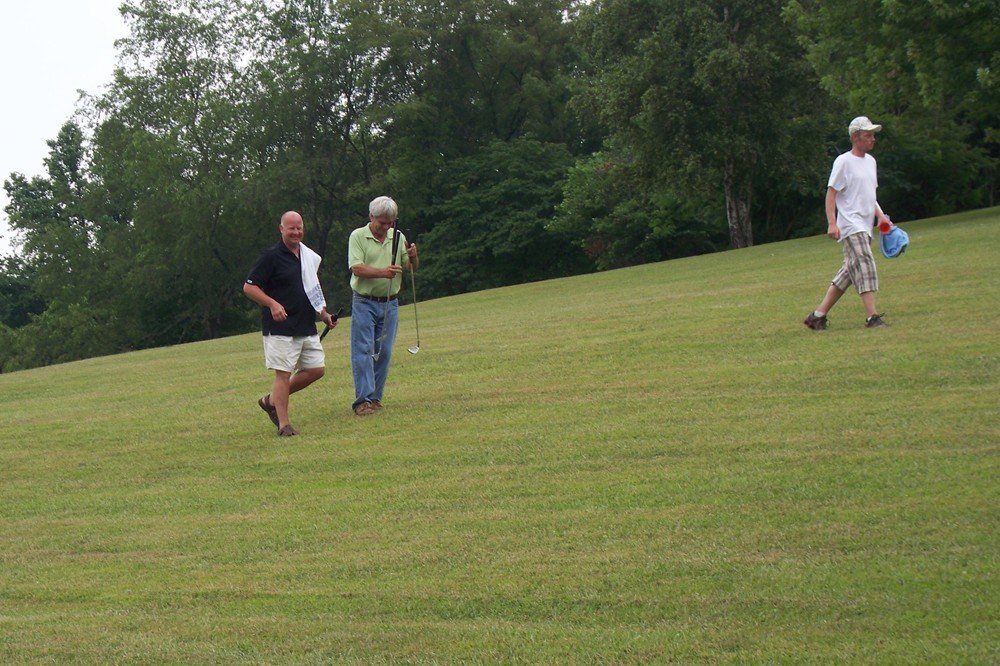 2008 FarmGolf PGA Results
(FGP)  Ancient Age ruled the last FarmGolf major as the team of Neil Creed, Miles Runner, Brian Smith and Randy Wilson won by a single stroke.  Creed, feeding off a large cup of the magical elixir, chipped one in on the final hole to eke out the victory.  He celebrated the rest of the afternoon talking trash.
The team of Larry Smith, Rob Mitchell and Scott Springer finished second, keeping Larry's win total for 2008 at 3 tournaments.  A two-way tie for third between the team of Fitzwater, Bodkins and Washington and the team of Green, Shaffer, Schiefelbein and Moore.  Last ,but not least ,were D. Smith, Miller and C. Smith.
Rob Mitchell joined Earth's Most Exclusive Club on this day, becoming the 5th member of the Hole-In-One Club.
2008 FarmGolf PGA Scoreboard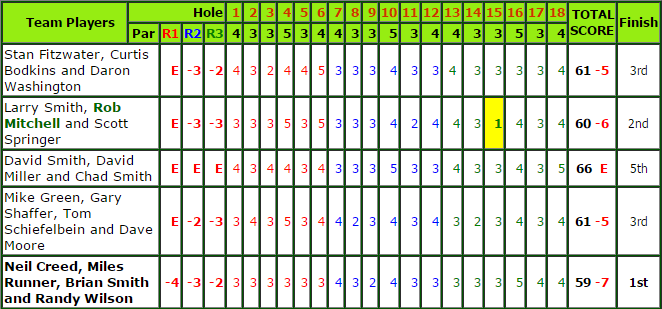 2008 FarmGolf PGA Photo Gallery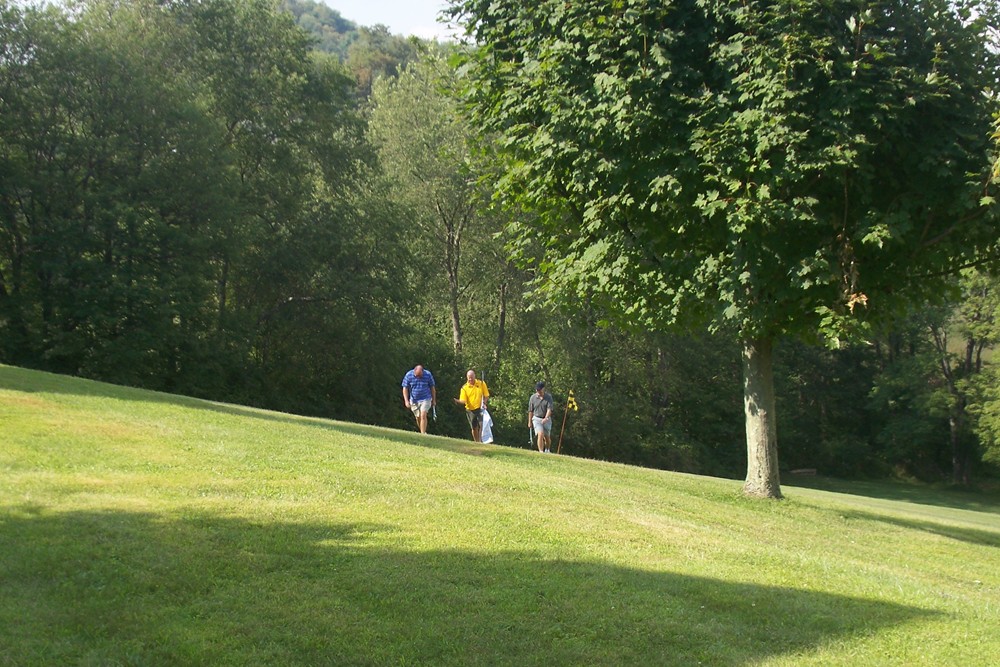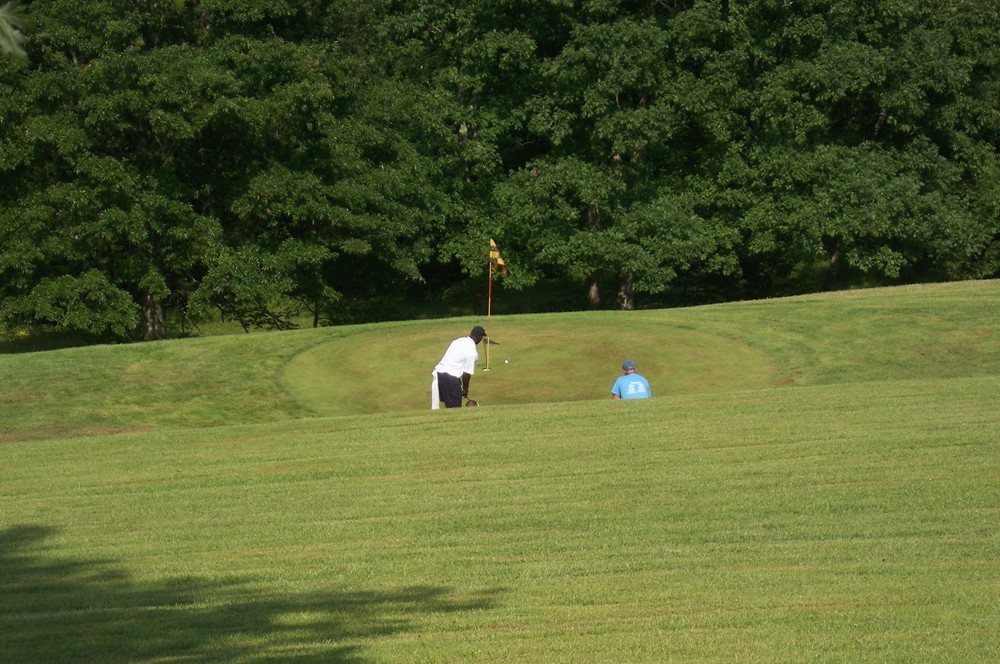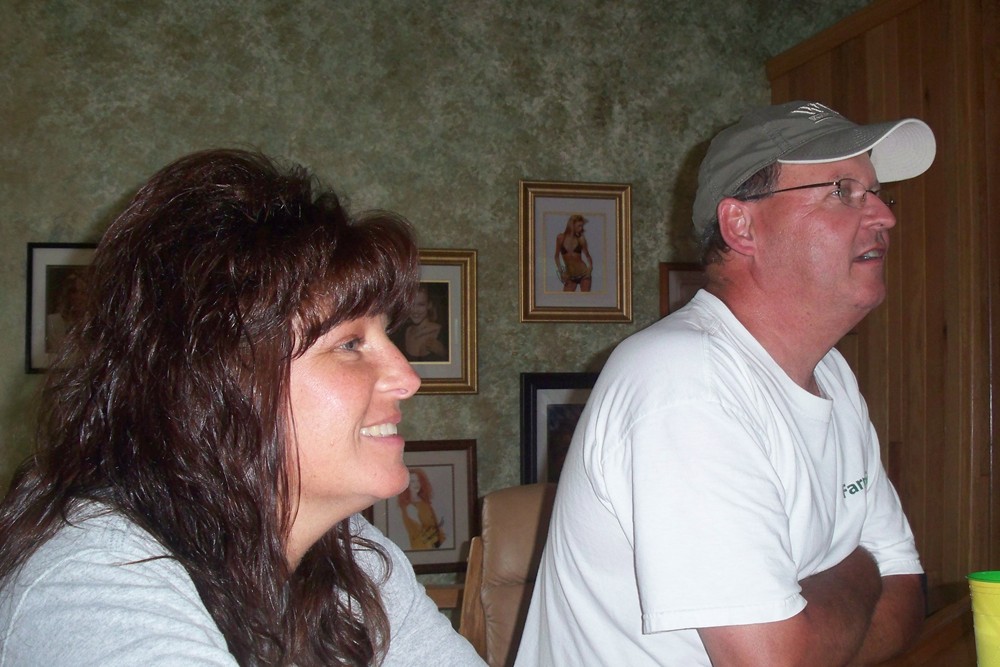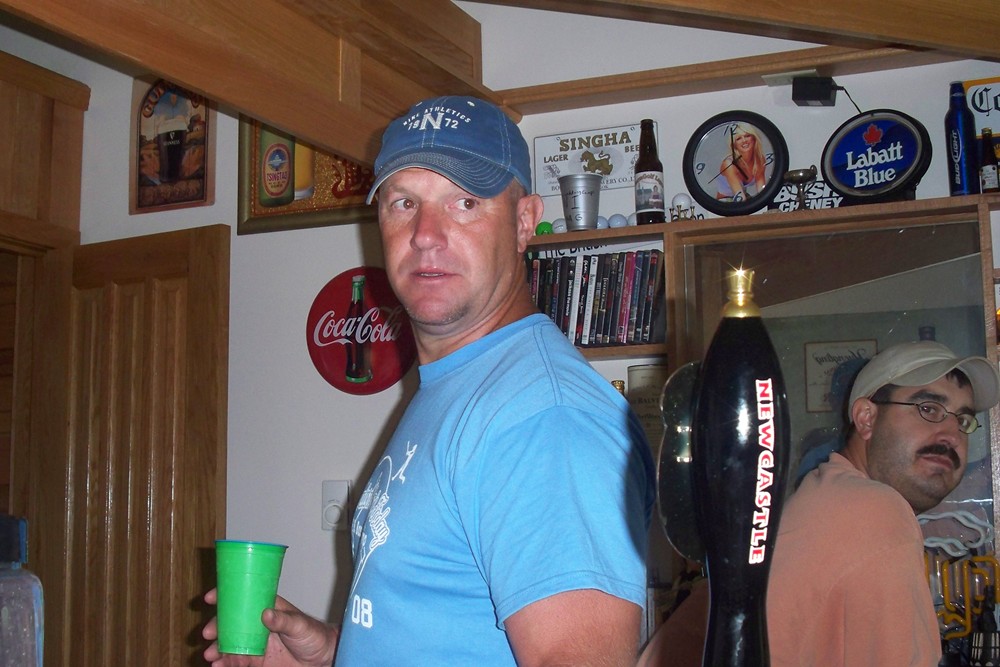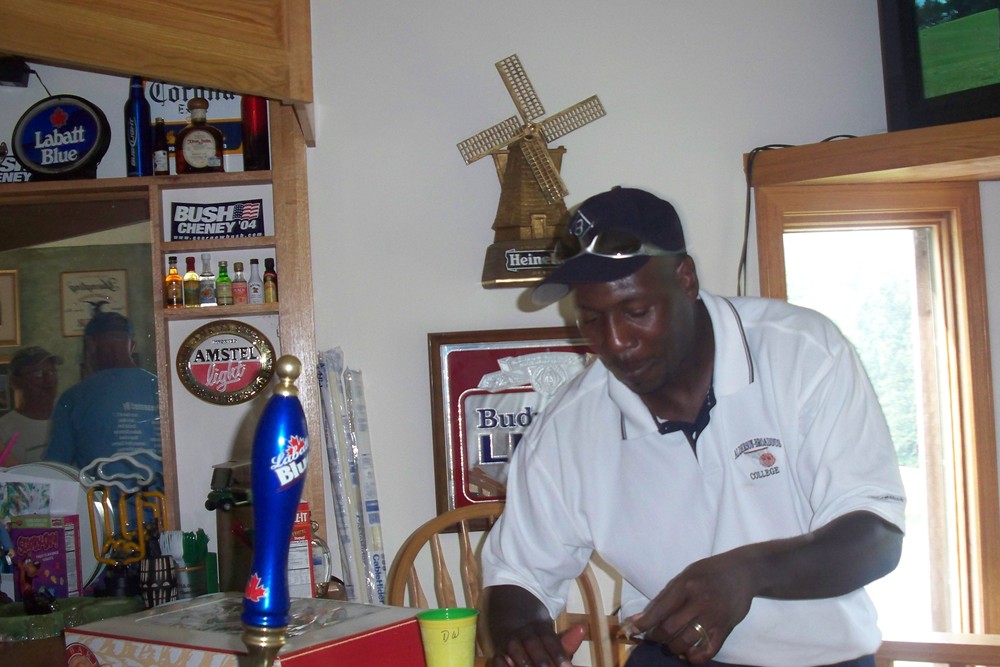 The Greatest 4-Person Party Ever
(FGP)    On July 12, 2008, FarmGolf had the greatest 4-person party ever.  Attendees were G. Sparks, Jeff Garrison, Tiffani Green and Mike Green.
Jeff flew across the United States to see just what it is that make FarmGolf the world's fastest growing sport.  It did not take him long or too many beers to see that this sport truly rocks!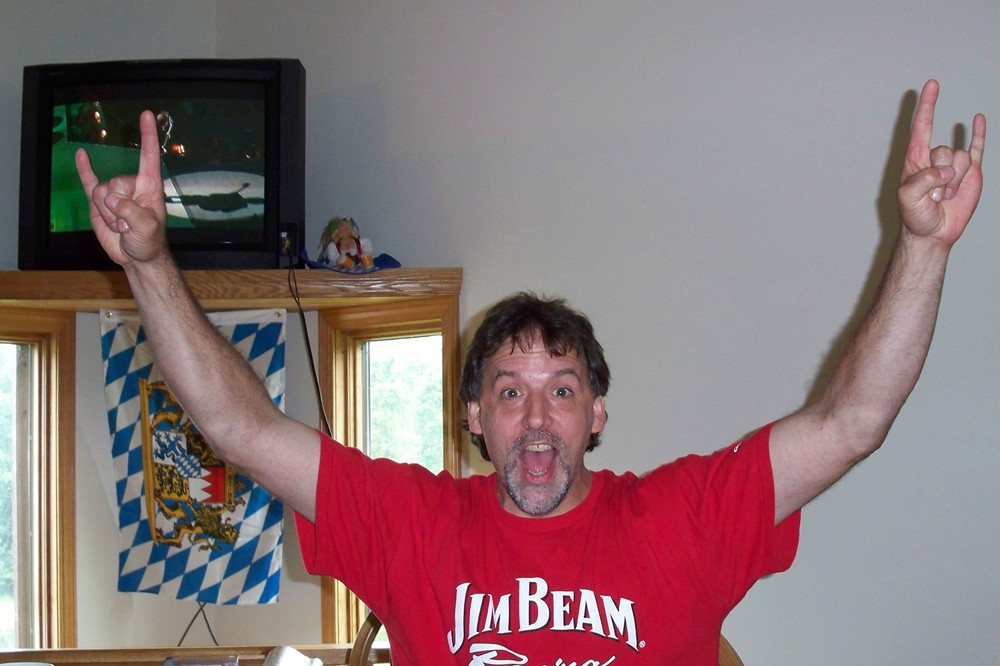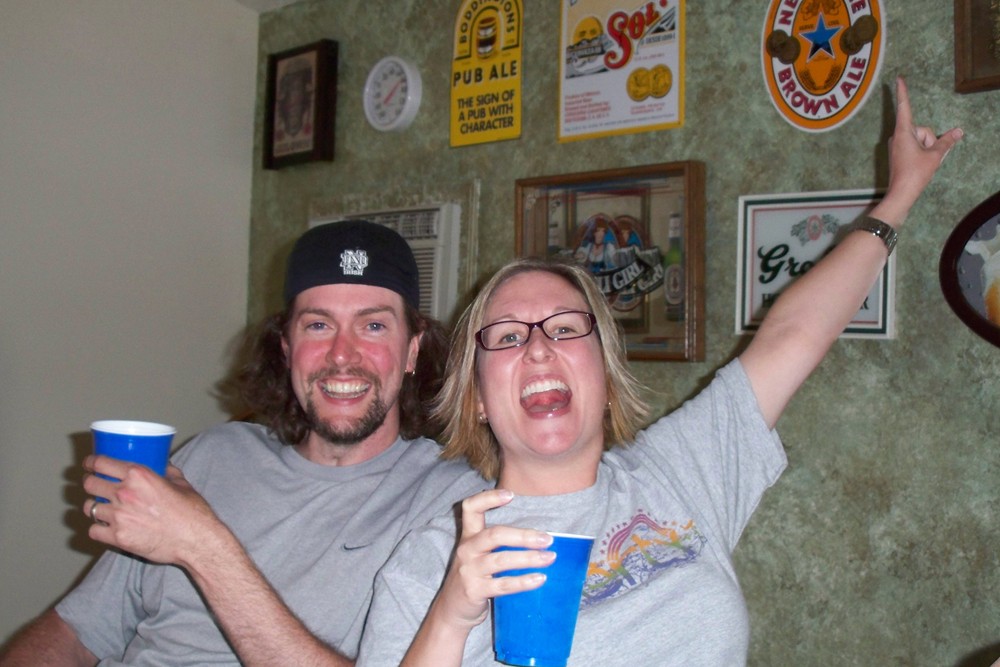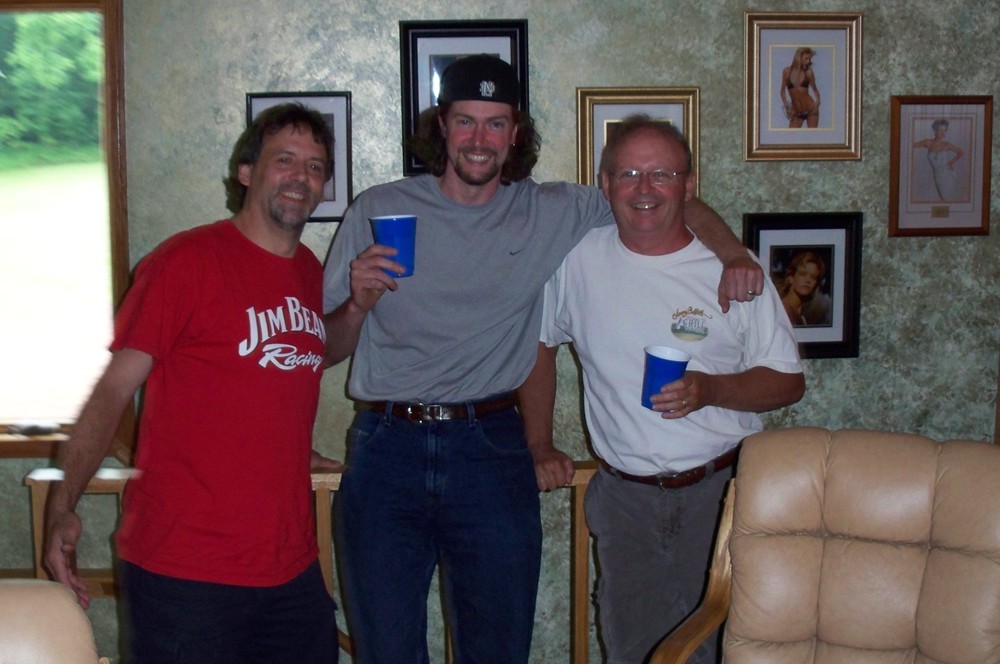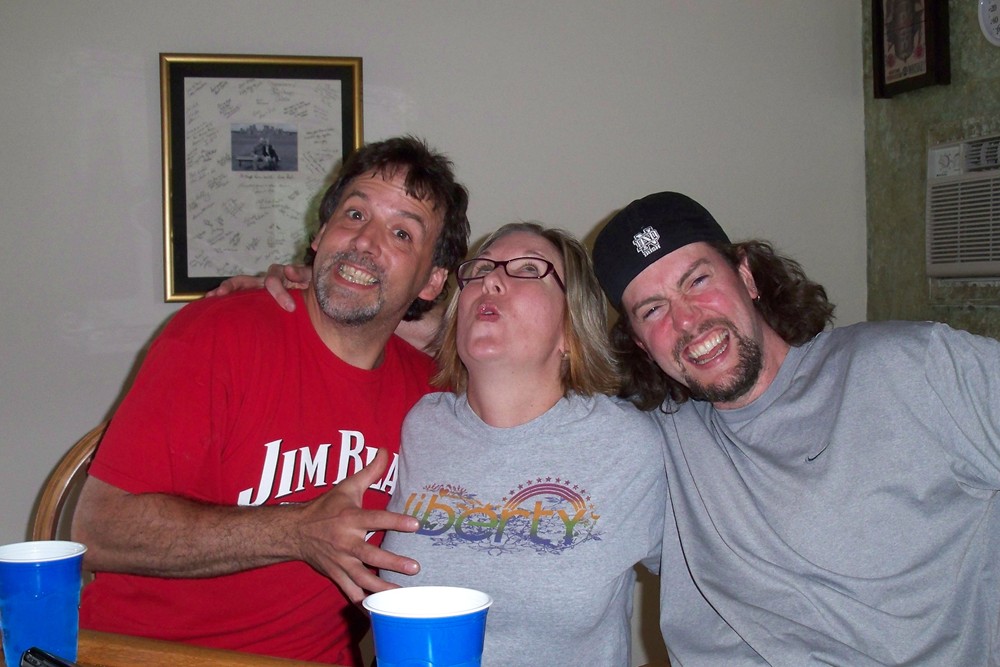 An afternoon of music, talk and beverages have convinced this man of the greatness of FarmGolf.  And it is a most fitting tribute that Jeff is planning to install his own FarmGolf course in the State of Washington sometime in late 2009 or early 2010.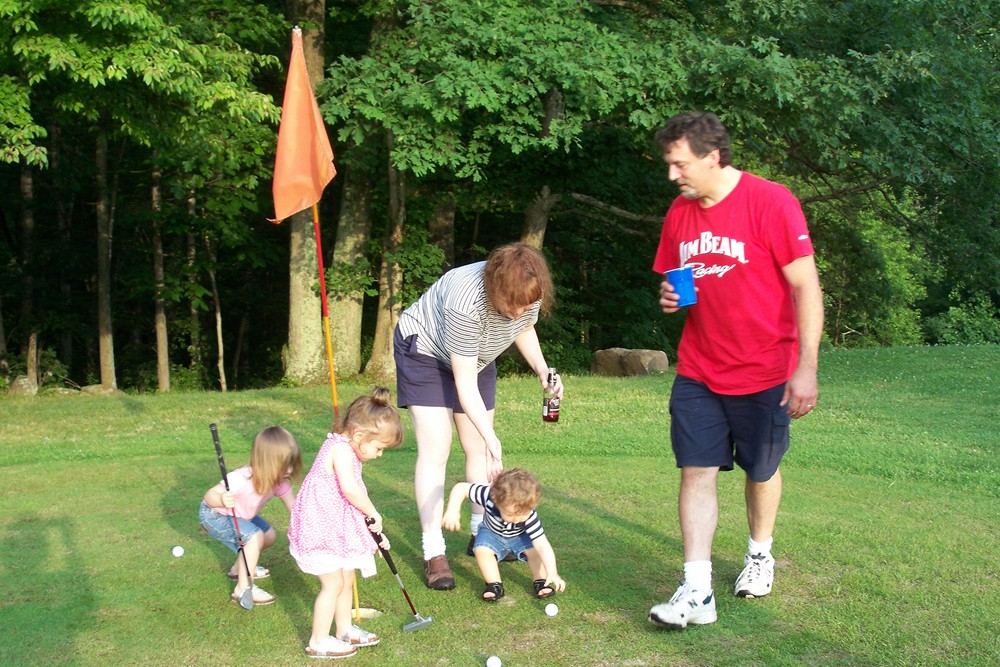 After the party was over, the rest of the Sparks family enjoy a relaxing moment at No. 1 Green.
Earth's Most Exclusive Club, FarmGolf's Hole-In-One Club
(FGP)   Out of 6.8 billion people on Planet Earth, there are only 5 of them eligible for inclusion in Earth's Most Exclusive Club,   A new page, the Hole-In-One Club detailing each member of this club and how they gained entry into this elite organization.
Another reason that FarmGolf will remain the world's fastest growing sport, is due to it's innovative leadership that is constantly searching for new and improved methods of expanding this most unique sport.
The year of 2009 may well bring an expansion of the Earth's Most Exclusive Club.
Final 2008 FarmGolf Power Rankings Released
(FGP)   On December 28th, the final 2008 FarmGolf Player Rankings were released.  This was the first time that the secret FarmGolf power ranking formula had been released to the public.  The secretiveness of this formula had been talked about for years, but nobody had ever been able to figure out how the golfers were ranked.
The formula uses results of the four most recent tournaments with considerable weight, while also including the previous two years of golfing, along with major wins, hole-in-ones, double eagles and finally multiplied by a skill factor.
WDTV Comes to FarmGolf
(FGP)   On June 18, 2008, Joe Brocato of WDTV in Clarksburg, West Virginia traveled to FarmGolf and did a three and one-half minute feature story on FarmGolf.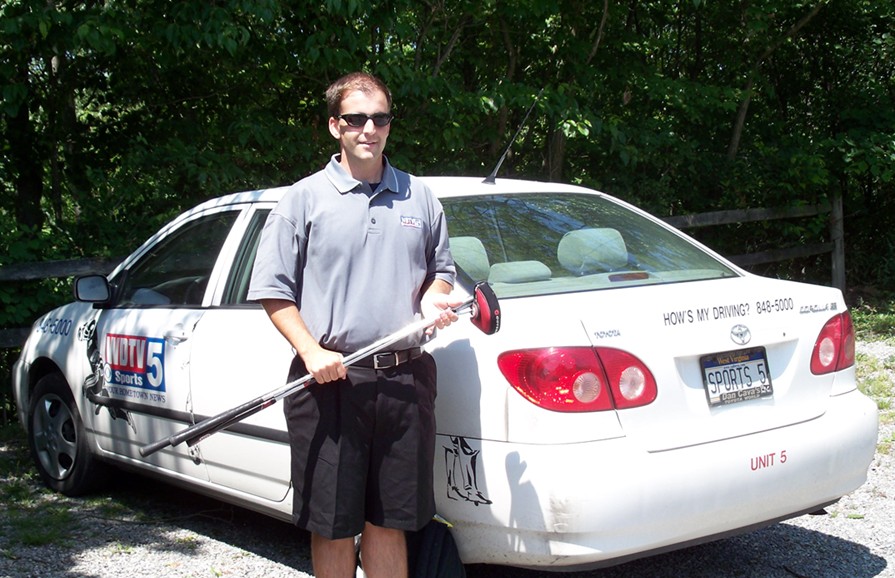 The sports story was shown on the 6PM and 11PM sports report on the following day. You can view the 11PM version of Joe's most excellent report here. We think Joe did such an outstanding job, that we will never allow that loser station in Clarksburg, doing business as WBOY, Channel 12, to set foot on the sacred grounds of FarmGolf.
National Advertisers Coming In January
(FGP)   Several individuals and/or companies have recently inquired as to the possibility of placing advertising on the FarmGolf Website.  In the past, we have allowed only amazon.com and ebay.com to advertise on the site.
However, there have been some really unique inquiries, along with some unusual products.  Therefore, FarmGolf has decided to accept these upcoming advertisements.  The first ad is scheduled to run beginning January 20th.
Annual FarmGolf Banquet Held on December 21st
(FGP)   The annual banquet, featuring the cooking of Chef Dave, was held at the Commissioner and Deputy Commissioner's residence on Sunday, December 21, 2008.  The event began at noon and continued into the early evening.  A few pictures from this event: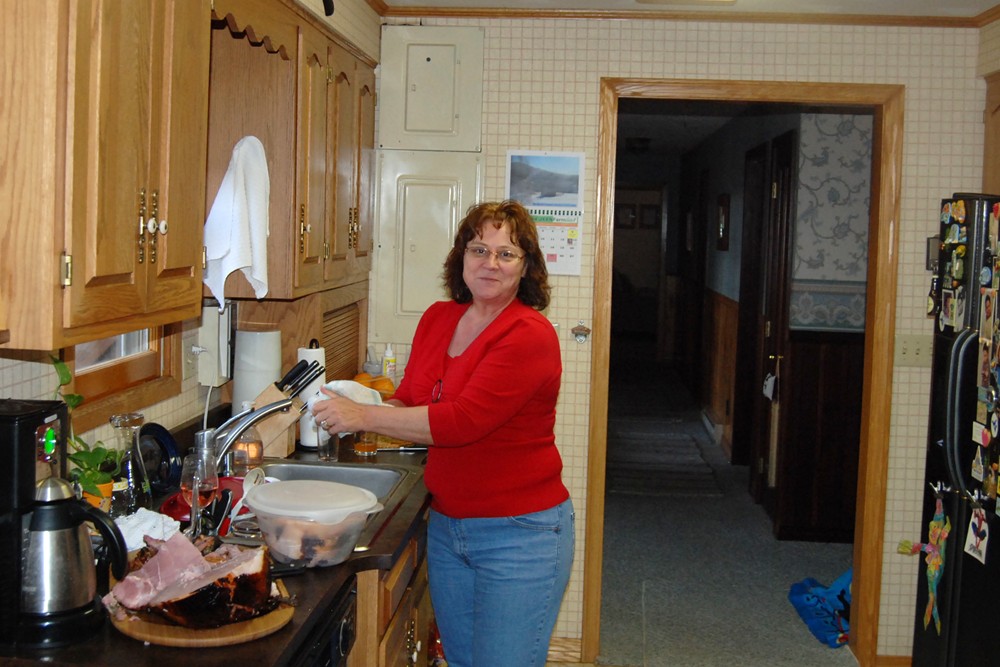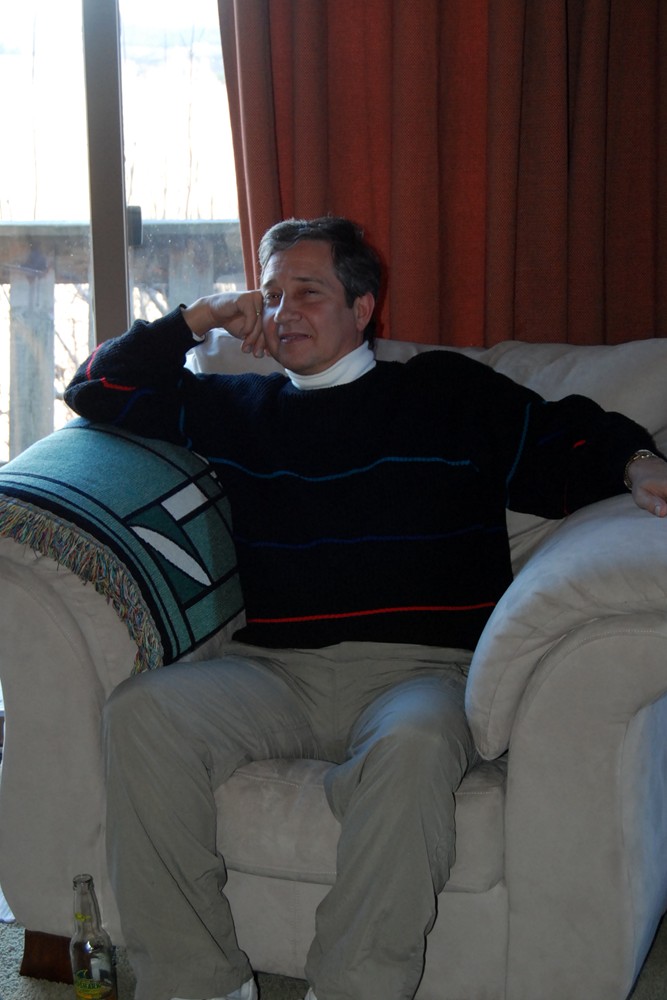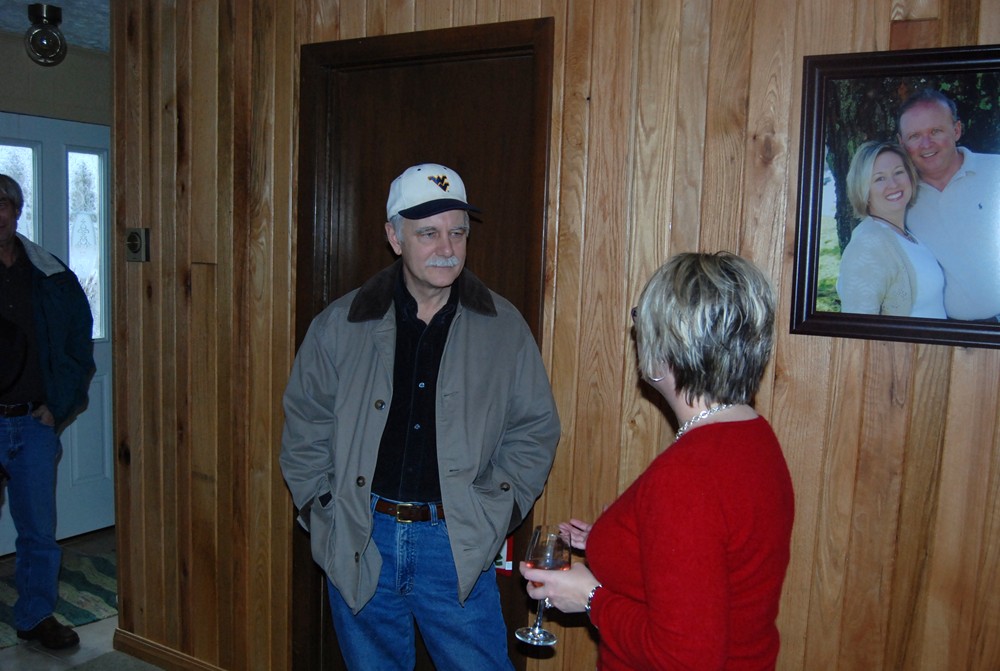 1st 2009 Tournament Set for April 12th
(FGP)   The 7th FarmGolf Masters will be played, no matter the weather, on the second Sunday of April, 2009.  Play will begin at 1PM or thereabouts, which should allow those that cannot tell time or never show up on time to be here.
3-man teams will be picked, according to their Top 25 Ranking, with each golfer paying the $10.00 greens fee.  Points for placing in this tournament will be 10 points to each winner, 8 points for each finishing second, 6 points for third place with lesser points for those finishing farther down.  Golfers points from the 2008 Masters will be reduced to 35% of the previous year's amount to adjust the FarmGolf Power Rankings.